Team Transformation- Events For Ultimate Teamwork
Half/One/Two-day customised Team Transformation programmes
Venue: Indoors/Outdoors
Technical requirements: LCD projector, overhead projector, flipcharts, whiteboard ( mobile ), ropes challenge course ( as and when required )
Group size: 15 -35 ( larger groups on request )

Intended Outcomes:
Each programme incorporates powerful experiential learning activities both indoors and outdoors ( where possible ) to deliver the required outcomes. Based on the quantitative results of a 360 feedback instrument or a combination of the Team Management Systems(TMS) tools, the Team Transformation programme will lead to greater team effectiveness and performance
_______________________________________________________________________________
David Lim is an accredited educator in the McCann-Margerison Team Management Systems Workplace Behavioural Pyramid: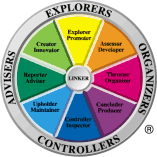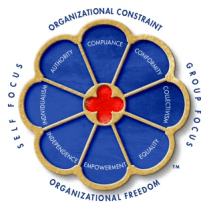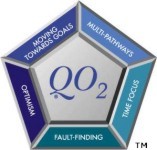 *Team Management Systems (TMS) is recognized as the foremost integrated system of work based, research proven assessments and feedback instruments worldwide.

The TMS approach focuses on identifying and understanding key work elements that prove to be a reliable and valid focus in explaining

why some individuals, teams, and organizations perform,
work effectively and achieve their objectives,
while others fail.

At its core, Team Management Systems offers you and your organization research proven assessments that reveal critical dynamics to enable the development of high performance in the work place.

SAMPLE ACTIVITY OUTLINE
-Why is working with others so challenging? Introduction to work preferences and work values .

-Understand perception and behavioural styles, administering profiles on work preferences, work values or risk quotient tools. Everest Business Consulting is accredited in using various quantitative psychology instruments , including 360-feedback instruments
-Identifying key factors to interpersonal effectiveness

-What are my strength & weaknesses?
-What are my work values/preferences?
In this interactive workshop, participants will:

-Identify their different work values, preferences and style using the Team Management Systems, Q02 or WOWV profiles* ( using a combination of one or more of these profiles )
-Discover and feedback their behavioural styles enhance and hinder their effectiveness at work
- Relating and working more effectively with my team mates?
- dealing with opportunities and obstacles at work - learning tools needed to achieve high Moving Towards Goals and Multi-Pathways Energy levels
-Discussions on how they can capitalise on their preferences, maximise team performance, effectiveness and communication

Email us at office@everestbusiness.com for more details and a discussion of your needs.